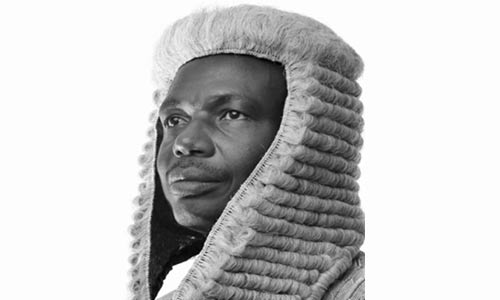 My phone rang repeatedly so I thought it must be something very urgent and serious. The caller on the other side was furious and agitated. He wanted me to step into a matter very urgently, to rescue him and his group from their lawyer, whom he claimed has been acting as if he has compromised their case. What really happened, I asked him, still maintaining my cool on this side.
They have a case in the Court of Appeal somewhere and they got to court and were told that the matter has been adjourned to October 2020, for hearing and they reasoned that they needed another lawyer to take over the case. I just laughed inside me, chuckling inaudibly. Is that all, I asked him? Did you say the case has been adjourned to 2020? And it is for hearing? I kept emphasizing the date and purpose of adjournment, so he would confirm my calm disposition to his supposed urgency. I then carefully explained to him that Nigeria is undergoing serious judicial crisis and it is likely to get worse, in the course of time.
I patiently explained to him that there is no need to hire another lawyer, if their main grouse is the 'short' adjournment of their appeal to year 2020. I informed him that I have personal cases (Lekki-Ikoyi toll bridge, etc), pending in the Court of Appeal since 2011, 2014, etc, all of which have no hearing dates at all. I told him further that I have clients' appeals that have been adjourned to 2021 while in some other cases, we are praying to even get any date at all. I advised him to just go and get himself to do other things, for if the case is already in the Court of Appeal, chances are that it may eventually get to the Supreme Court, where they have just started hearing 2008 appeals or so. I told him too that most appellate courts have since jettisoned cases not related to election petitions, pre-election matters, political cases, anti-corruption cases or general criminal cases. He then asked me why is this so? He said he and his colleagues were fed up with the judicial system and they have been mobilizing to storm Abuja to register their protest. This is the present state of the judiciary in Nigeria and indeed the administration of justice generally, which is crying for urgent solutions.
On July 26, 2017, the Senate passed a special bill, which was similarly passed by the House of Representatives on October 3, 2017. The President assented to the said bill on June 7, 2018 and since then, the judiciary, the court system in Nigeria and indeed legal practice, have all been enmeshed in permanent gridlock. This monstrous law, christened 'Constitution of the Federal Republic of Nigeria, 1999 (Fourth Alteration) Act No. 8', amended the existing section 285 of the Constitution as follows:
"(9) Notwithstanding anything to the contrary in this Constitution, every pre-election matter shall be filed not later than 14 days from the date of the occurrence of the event, decision or action complained of in the suit.
(10) A court in every pre-election matter shall deliver its judgment in writing within 180 days from the date of filing the suit.
(11) An appeal from a decision in a pre-election matter shall be filed within 14 days from the date of delivery of the judgment appealed against.
(12) An appeal from a decision of a Court in a pre-election matter shall be heard and disposed of within 60 days from the date of filing of the appeal."
It was a wicked coup d'etat by politicians and their lawyers, against the people of Nigeria, given that the effect of the above amendment has totally wrecked the wheel of progress of justice administration. Since the omnibus phrase "notwithstanding anything to the contrary in this Constitution", common with military decrees of the dark ages, was employed in this unpatriotic endeavour, the amendment virtually suspended and crippled all other cases pending in all superior courts of record. Maritime cases, aviation cases, very urgent commercial disputes, matrimonial causes, land and property cases, tenancy matters, fundamental rights cases, criminal cases of suspects awaiting trial, and indeed all other cases, have since found themselves in the judicial cemetery that the appellate courts have now become. Nothing else is moving in the courts again, the justices are overworked and stressed beyond human limit, such that they at times just look for any excuse from the lawyers so as to adjourn and take their well-deserved break.
In some cases, litigants (like the one that called me) have become impatient with their lawyers, very major business transactions are on hold awaiting judicial resolution, many properties lie in waste due to litigations without end and many citizens are languishing in custody awaiting trials that may not hold or appeals from their convictions, without any hope of hearing. In one particular instance, when the client got to court and was told that his appeal had been adjourned to 2021, he almost fainted and has not bothered to call again since then. It is that bad and our leaders all know it, that the judicial system has failed or is failing. It has fallen into some quagmire and having witnessed the delays and frustrations in the prosecution of their cases, what the politicians have done through their colleagues in the National Assembly, is to selfishly remove themselves from the judicial palaver. But my worry is not even with the politicians, for all manner of laws can surface for all manner of reasons, it is left for the players to determine how to weigh the circumstances, in order to accommodate all those who approach the courts for justice.
Legislations prescribing accelerated hearing for cases have always been with us, as for example, the Fundamental Rights (Enforcement Procedure) Rules require that once filed, an action for the enforcement of fundamental rights should be heard from day to day, but this has not been adhered to by the Courts; the Administration of Criminal Justice Act stipulates continuous hearing for criminal cases but judges have since found a way round it, such that defendants spend years facing trial, the Admiralty Jurisdiction Procedure Rules also demand that cases involving admiralty matters should be heard from day to day, but that has not happened. So, the questions then are these: What is so special about these pre-election cases and election petitions, that judges have held on to them to consume all available judicial time to the detriment of the entire nation? Or is there any other attraction in these cases rather than to deliver judgment? Why should the judicial system be deployed in aid of those who have violently usurped the will of the people, those who have killed in order to attain power, those who have so corrupted our people that votes no longer determine who leads and those who have no regard for the rule of law and due process? What has happened to the doctrine that judges control the courts and are masters of their proceedings? How did we get here, to turn the courts to do the bidding of politicians and now it has become a circle, such that in the next four years, all that the courts will be inundated with are pre-election matters and election petitions and then before you say Jack, we are in 2023 and it is another sham election? Why have the courts allowed the entire nation to be held to ransom by politicians who have no sense of leadership and have not bothered about funding for the judiciary?
One would have thought that in trying to get their cases heard by legislative fiat, the politicians would look through the judiciary and tackle the fundamental problems plaquing this all-important sector. But no, they just want to be heard above all others. They have left the number of Supreme Court justices at 21, they have not amended the Constitution to limit the nature of appeals that can go to the Supreme Court and the Court of Appeal, they have not increased funding for the judiciary, they are not interested in the welfare of judges and their working environment, they are not concerned about electronic proceedings, they don't give a hoot about infrastructure for the courts and all the things that will cause the wheel of justice to move faster, but just to force the courts to hear their own cases. And the courts have consented to this anomaly and even lawyers are falling over themselves to join the pre-election cases and election petitions, leaving the rest of society behind. How can we do this to our people, leaving them so frustrated and hopeless? To my humbly mind, it is being penny wise pound foolish and I will explain.
Nigeria is currently battling with the P&ID judgment, spending millions of dollars in hiring foreign lawyers and ferrying Nigerian lawyers abroad to attend to the case. Why? Virtually all foreign investors do not agree that Nigeria should be the venue of arbitration in major commercial disputes, because of our crippled judicial system. No serious-minded businessman will come and invest in a place where it takes average eight years to resolve a commercial dispute arising from a business transaction that is governed by time. So then, if those who are in power cannot invest in the judiciary to deliver effective justice to all and sundry, why should the judiciary be bending over backwards to worry about them? Section 36 (1) of the same Constitution says that in the determination of his civil rights and obligations, a citizen shall be entitled to fair hearing by the court within a reasonable time, whilst in section 36 (4), it is stated that whenever a person is charged with a criminal offence, he shall be entitled to fair hearing in public by the court within a reasonable time. What is fair in a court hearing that takes eternity to determine and at the end of the day, judgment is delivered on empty paper without substantial justice? Pray, what is reasonable in any case that the parties cannot live to see the end of it? In the same vein, Article 7 (1) (d) of the African Charter on Human and People's Rights declares that every citizen shall be entitled to have his cause heard up to the highest level of remedy available in the country of origin. The point that I have been laboring to make to My Noble Lords on the Bench and my erudite colleagues at the Bar is that there is nothing special or sacrosanct about pre-election cases and election petitions, to cause us to kill all other cases for their sake. Let the politicians carry their corpse and bury their dead and let other Nigerians also taste justice, quickly delivered and usefully enjoyed.