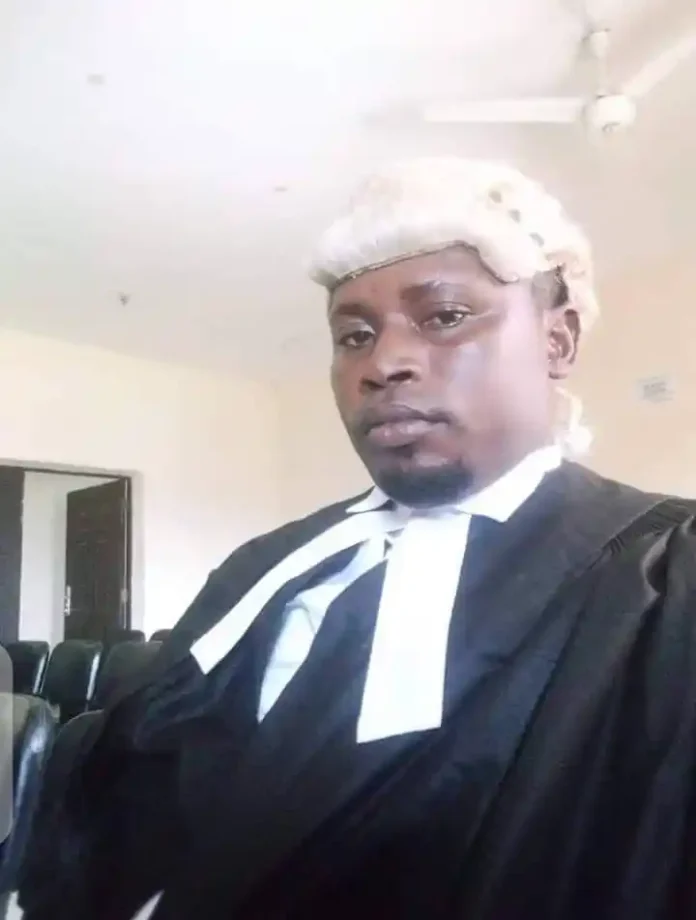 Abuja based lawyer and member of Nigerian Bar Association, NBA, Abuja Branch, A. O. Jadaru Esq is dead.
The sad demise of the lawyer was announced in a statement from the Chairman of NBA, Abuja Branch (Unity Bar), Afam Okeke Esq.
The SOLUTION to Lawyers Welfare Found: Bassey Akpaettim, Esquire STAKES his 1995 Call to Bar Certificate for Nigerian Lawyers Welfare, threatens to sue NBA, NHRC, Access Bank and First Bank over the "Access to Finance Scheme," respectfully urges NBA to adopt "The SOLUTION": Click here to see the complaint sent to NBA. https://photos.app.goo.gl/qqjcQQUAsqtSdLA28. For Details, please click here: https://t.me/+0Iaa7eOoso04ZTFk to Join our group chat on Telegram. Call: 0913 443 7785
BELOW IS THE STATEMENT FROM NBA.
NBA ABUJA BRANCH (Unity Bar) MOURNS
Like it's said, "Death knows no Beauty" and the "Soil knows no Wealth."
It is with a heavy heart that I announce the passing away of a dear colleague A. O. Jadaru, Esq. He died on Sunday, August 7th, 2022.
We commiserate with the Jafaru family. We express our deepest condolences in this trying period. May his gentle soul rest in peace.
We await further information from the family.
AFAMEFUNA O. OKEKE, Esq.
Chairman, NBA Abuja (Unity Bar)
.