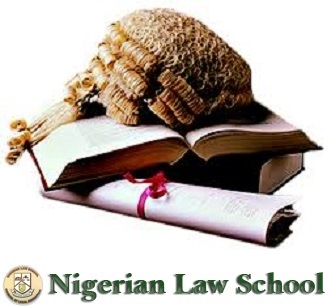 The admission into the Nigerian Law School Bar Part I Programme for the 2023 Academic Session has been announced.
The application process will officially open on Tuesday, 1st August 2023, and will close on Thursday, 31st August 2023.
In a latest notice, the Nigerian Law School stated that the portal will open for Bar I 2023/2024 Application on Monday, August 7, 2023.
The highly anticipated programme is scheduled to commence on Monday, 27th November 2023, at the prestigious Headquarters in Bwari, Abuja.
In a notice by Mrs. E.O. Max-Uba Secretary to the Council and Director of Administration.
Admission Requirements: The Bar Part I Course is open to graduates of Law from Common Law Countries, provided that their Law courses have been approved by the Council of Legal Education. Please note that degrees obtained through part-time, Open University, Long Distance Learning, or online modes of study are not recognized for admission to the programme.
Closing Date: Downloaded application documents must be returned to the Nigerian Law School on or before Friday, 15th September, 2023. To ensure a smooth application process, applicants must ensure that their original Academic Transcripts and References are received directly from their Universities and Employers on or before Friday, 29th September, 2023. Late submission of application documents will not be entertained.
Important Note: Applicants are advised to take note of their Application Numbers for easy access to their admission status in the subsequent stages.