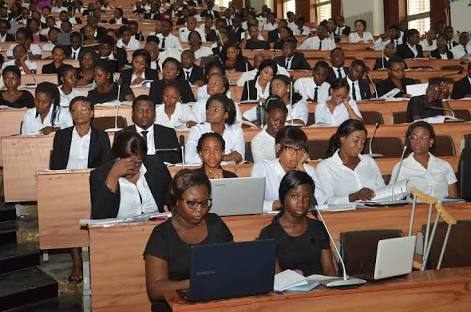 The Nigerian Law School has taken a decisive step in response to the ongoing Bar Final (Resit) Examinations and other compelling factors, announcing significant amendments to the 2022/2023 Academic Calendar.
The Director-General of the Nigerian Law School, Prof. Isa Hayatu Chiroma, SAN, issued this notice on July 18th, 2023.
The revisions are strategically made to accommodate the current challenges and ensure a seamless academic session for all stakeholders.
The amended schedule is as follows:
1. Resumption from the Externship Programme: The resumption date for the Externship Programme has been shifted to Monday, 7th August 2023.
2. Portfolio Assessment Exercise: The Portfolio Assessment exercise will now take place from Monday, 7th to Friday, 18th August 2023.
3. 10 Weeks Lecture Period: The lecture period has been adjusted to hold from Monday, 21st August to Friday, 4th November 2023.
4. Bar Final Examinations: The Bar Final Examinations have been rescheduled and will now be held from Saturday, 12th to Friday, 17th November 2023.
It is of utmost importance that all students and stakeholders take careful note of these updated dates and ensure strict adherence to the revised academic calendar.
These amendments supersede the earlier dates that were initially indicated on the 2022/2023 Academic Calendar.