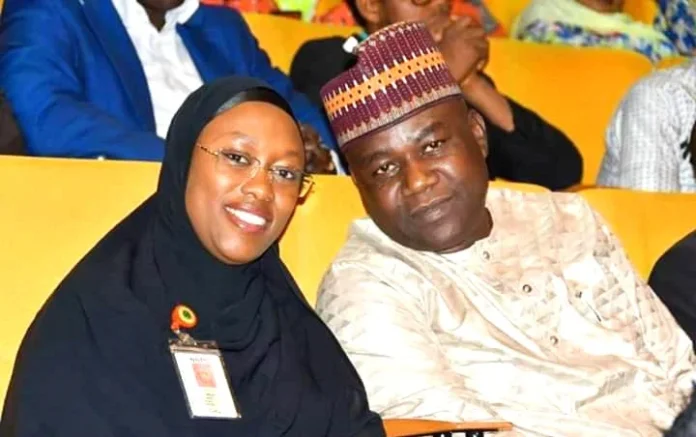 An Upper Shari'a Court in Kano State on Thursday dissolved the marriage between Asiya Ganduje and Inuwa Uba.
Asiya is a daughter of Kano State Governor, Abdullahi Ganduje.
The Judge, Malam Abdullahi Haliru said the marriage was ended through Khul'i (divorce by Islamic means).
The judge ordered the plaintiff to return N50,000 the respondent paid as dowry 16 years ago.
Halliru ruled that the conditions Inuwa earlier raised "should be based on Islamic Sunnah on Khul'i".
"Khul'i is strictly based on returning the dowry given to a woman.
"The condition should not affect her in any way, especially in giving out her wealth", he stressed.
Asiya, through her counsel, Ibrahim Aliyu-Nassarawa had insisted on returning the bride price in exchange for divorce.
In her application, the petitioner informed the court that she was tired of her union with Inuwa.
Asiya said "every woman living under strange conditions" has a right under Islamic law to seek for her marriage to be dissolved.
Earlier, Inuwa's lawyer, Umar I. Umar stated that the issue was beyond the payment of N50,000 dowry.
"The respondent has four kids with the plaintiff, but all efforts to reconcile them proved abortive," Umar said.
In his conditions, Inuwa asked Asiya to return his credentials, house certificates, cars and relinquish her rights in their joint rice company.