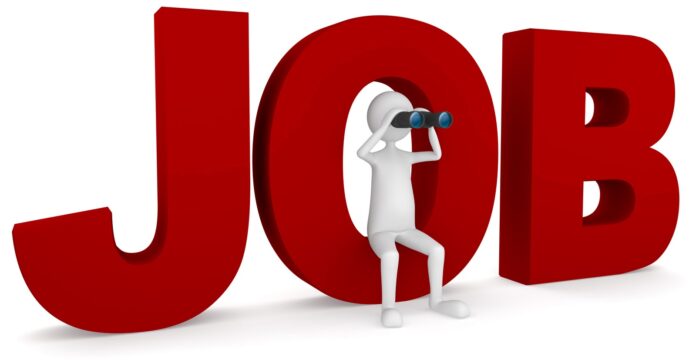 The African Union (AU) is a continental body consisting of the 55 member states that make up the countries of the African Continent. It was officially launched in 2002 as a successor to the Organization of African Unity (OAU, 1963-1999). We are an Integrated, Prosperous and Peaceful Africa, driven by its own citizens and representing a dynamic force in the global arena.
We are recruiting to fill the position below:
Job Title: Senior Legal – Dispute Settlement (AfCFTA)
Location: Accra, Ghana
Reports to: Dispute settlement and legal affairs Director
Directorate/Department : Dispute settlement and legal affairs Directorate (AfCFTA)
Number of Direct Reports: 6
Number of Indirect Reports: 0
Number of Positions: 1
Job Grade: P5
Contract Type: Regular
Purpose of Job
Provides to resolve disputes in a professional, effective and efficient way, having regard for the law, policies, procedures and good practice.
Main Functions
Manage end to end case work and new matters involving different kind of disputes
Assist with the effective management of variable complaint demand by being flexible using a range of dispute resolution processes for high productivity output
Provide independent information about how to go about resolving their disputes
Accurately record the details of a dispute and case manage according to AU processes
Identify key issues arising from a dispute, gather and analyze relevant information (both verbal and written) and decide whether a proposed outcome is in accordance with the law, good practice, and what is fair and reasonable given all the circumstances of the dispute
Apply dispute resolution frameworks including conciliations and employ negotiation and problem-solving skills to facilitate the appropriate resolution of disputes
Work with internal and external stakeholders
Actively contribute to the responsive management of complaint demand and undertake other duties and tasks as and when require
Responsible for the overall supervision and management of the Division.
Ensure creation of an inspiring work environment to enable staff development and professional progression.
Specific Responsibilities
Serve as secretary to dispute settlement panels and arbitrators in the resolution of trade disputes between AfCFTA States Parties
Ensure a dispute settlement process that is transparent, accountable, fair, predictable and consistent with the provisions of the AfCFTA Agreement
Facilitate the resolution of disputes through conciliation, good offices, mediation and arbitration
Plan and organise the work of the Division
Assist and support dispute resolution panels and arbitrators, or members of the Appellate Body considering an appeal
Provide substantive legal advice and research on legal, technical or procedural issues in dispute resolution or appeal proceedings
Advise the Legal Directorate in the exercise of its functions on dispute resolution issues Perform any other relevant duties assigned by the immediate Supervisor.
Academic Requirements and Relevant Experience
A Master's Degree or equivalent in International Law (Public International Law, Law of International Organizations) with Twelve (12) years of relevant and progressively more responsible experience in the field of legal.
Seven (7) of these years should be at senior management level and five (5) should involve a supervisory role
Required Skills:
A demonstrated ability to initiate and promote collaborative approaches between geographically and culturally disparate partners
Ability to establish and maintain effective partnerships and working relations both internally and externally
Ability to develop and delegate clear program goals, plans and actions, that are consistent with agreed strategies
Ability to delegate the appropriate responsibility, accountability and decision-making authority with regard to performance management and professional development
Ability to effectively lead, supervise, mentor, develop and evaluate staff
Proficiency in one of the AU working languages, fluency in another AU language is an added advantage
High degree of independence, maturity and initiative
Ability to handle challenging questions and difficult stakeholders
Ability to manage time and prioritize work
Be flexible, adaptable and open to change
Proficiency in one of the AU officials working languages (Arabic, English, French, Kiswahili, Portuguese and Spanish) and fluency in another AU language(s) is an added advantage;
Leadership Competencies:
Strategic Perspective
Developing Others
Change Management
Managing Risk
Core Competencies:
Building Relationships
Foster Accountability Culture
Learning Orientation
Communicating with impact
Functional Competencies:
Conceptual Thinking
Job Knowledge and information sharing
Drive for Results
Fosters Innovation
 Tenure of Appointment
The appointment will be made on a regular term contract for a period of three (3) years, of which the first twelve months shall be considered as a probationary period. Thereafter, the contract will be for a period of two years renewable, subject to satisfactory performance and deliverables.
Remuneration
Indicative basic salary of US$  50,746.00 (P5 Step1) per annum plus other related entitlements e.g. Post adjustment ( 57% of basic salary), Housing allowance US$ 27,290.88.00 (per annum), and education allowance (100% of tuition and other education-related expenses for every eligible dependent up to a maximum of US$ 10,000.00 per child per annum), for internationally recruited staff and a maximum of $3,300 per child per annum for locally recruited staff.
Application Closing Date
8th March, 2023.
Method of Application
Interested and qualified candidates should:
Click here to apply online
Note
Only candidates who have met all the requirements of the post and have been selected for an interview will be contacted.
Only applications registered online with a complete curriculum vitae (CV) attached will be considered.
The Africa Union is an equal opportunity employer, and female candidates are strongly encouraged to apply.
Gender Mainstreaming: The AU Commission is an equal opportunity employer and qualified women are strongly encouraged to apply.