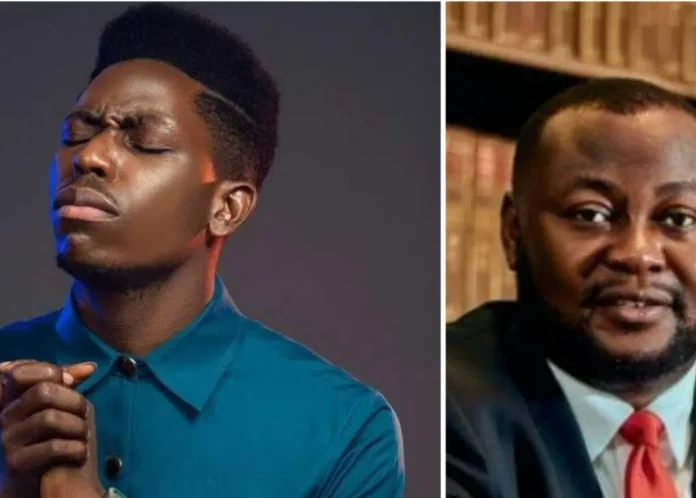 Nigeria gospel artist Moses Bliss has gifted his lawyer Pelumi Olajengbesi N5 million.
He said the lawyer complained about being broke.
Acknowledging God's grace and blessings of good people, Olajengbesi revealed the gospel singer had called for them to go to church together.
However, the legal practitioner informed the 27-year-old minister of the gospel that he would fellowship with God in his house because he was not in the best of moods seeing he was low on funds.
But surprisingly, he was greeted with an alert of N5 million after the 'Daddy Wey Dey Pamper' singer ended the call with the words 'it's well".
Recognising the Abuja-based worship minister as the 'only man of God' he knows, the lawyer expressed immense gratitude to him.
"Wow! This is so unsolicited! Thank you Moses Bliss! Thank God for Grace and blessings of Good people", he said.
"Minister Moses Bliss called me just now that I should come let's go to church and I told him I am doing my church at home.
"I said my mood is low, that I am broke and he responded it is well.
"Five minutes later, I saw an alert of #5M in my account and he sent a voice note saying use this to support yourself.
God bless you my brother and the only man of God that I know."