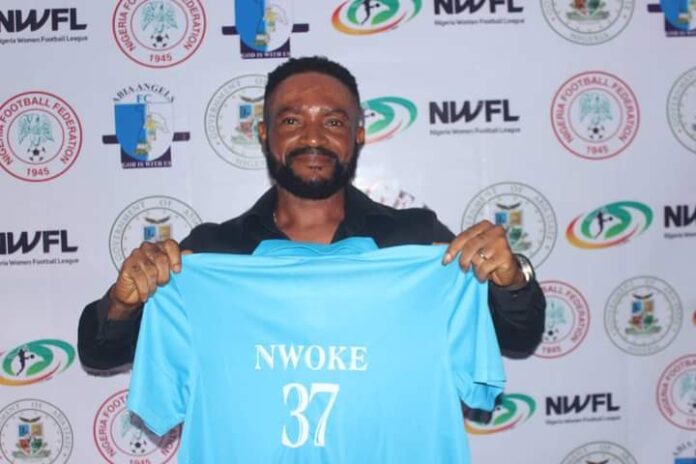 Prince Nwoke Benjamin has been appointed the new head coach of Nigeria Women's Professional League side, Abia Angels.
Nwoke joined the Abia-based outfit with loads of coaching experience.
The 37-year-old has been charged with the responsibility of qualifying the team for a playoff spot, winning the State FA Cup and reaching the semifinal of the Federation Cup.
Nwoke is expected to resume duties immediately with the club ahead of the start of the new NWPL season.
He has also managed Freetown Stars FC in South Africa, Sharks FC, Depioneers FC, Desportive FC, Police Mess FC, Salpa Tehran FC in Iran, Heartland, Apex Krane FC and Heartland Queens in the past.