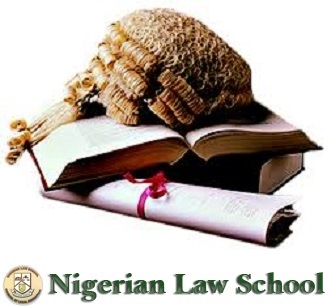 The Nigerian Law School has asked Judges, legal Practitioners and all branches of the Nigerian Bar Association to report any of its student not dressed in the appropriate wears meant for them.
This was disclosed in a memo titled: improper dressing by students of the Nigerian Law School, addressed to all the students on Externship in Southwest dated 29th March, and signed by the Senior Lecturer, NLS, Lagos Campus and Externship Coordinator, Southwest, Mr. Ugochukwu Charles Kanu.
Newsmen reports that the former Chairman Nigerian Bar Association Adebayo Akinlade Esq, yesterday raised alarm over the dressing of students on Externship.
Reacting to this Mr Kanu, in his statement on Tuesday, re-emphasized that the acceptable mode of dressing for the Male students remains Black suit (not waist coat) white shirt black tie, black shoe, and black belt while the ladies, black shirt, black jacket, black shoe and white shirt.
"The note Partly stated: TAKE NOTICE that from today the 29th of March, 2022 any Nigerian Law School Student who does not appear on the above regulation attire as contained in Paragraph 3 above and/or the Code of Conduct will be issued a query and made to face disciplinary action which may extend to repeating the entire Externship."