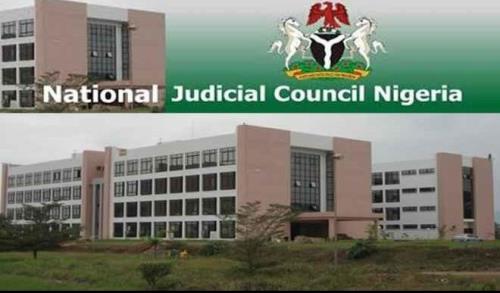 The National Judicial Council has recommended the appointment of nine heads of courts and 84 other judicial officers as part of efforts to prepare for challenges that may arise for the judiciary in the coming general elections.
The recommended persons would, after appointments, serve at the Federal and State High Courts in the country.
The candidates were presented for recommendations by the NJC's panel of interviewers during its 100th meeting presided over by the Chief Justice of Nigeria, Justice Olukayode Ariwoola, according to a statement issued on Wednesday by the council's Director of Information, Soji Oye, in Abuja.
Those recommended for posts as Chief Judges included Justice Muhammad Aliyu (Kaduna), Justice Majebi Joe (Kogi), Justice Odusola Olusegun (Ondo), Justice Halima Mohammed (Gombe), and Justice Lilian Abai (Abia).
Others are Justice Abdulateef Kamaldeen (Grand Kadi, Kwara), Justice Stanley Lawal (President, Customary Court of Appeal, FCT), Justice Monisola Abodunde (President, Customary Court of Appeal, Ekiti), and Justice Uhuo Uchenna (President, Customary Court of Appeal, Ebonyi State).
A breakdown of the recommended 84 judicial officers showed that four are; the Customary Court of Appeal in Ekiti has three nominees; Borno State has five for appointment as judges; five were nominated for the Sokoto High Court bench, while the Sharia Court of Appeal in the state has two nominees as Khadi.
Ogun State High Court has eight nominees, two were nominated for Bayelsa State High Court and six for Ebonyi State.
The National Industrial Court of Nigeria has six nominees; Cross Rivers High Court has two nominees, while four were nominated for Adamawa High Court.
Besides, Adamawa has one Kadi nominee for its Sharia Court of Appeal, while its Customary Court of Appeal has another judge nominee.
The breakdown showed that the Rivers State High Court has five candidates, while its Customary Court of Appeal has two nominees.
Zamfara and Osun High Courts have four each; Lagos has one while the Kaduna State High Court bench has seven candidates.
Apart from the recommended seven high court judges, NJC also sought the appointment of five Kadis for the Kaduna Sharia Court of Appeal, while Kaduna's Customary Court of Appeal is to have three judges.
The breakdown also showed that the Plateau State Customary Court of Appeal has only one nominee.
The NJC statement indicated that all recommended candidates would be sworn in upon approval of their recommendations by their respective state governors and state Houses of Assembly.