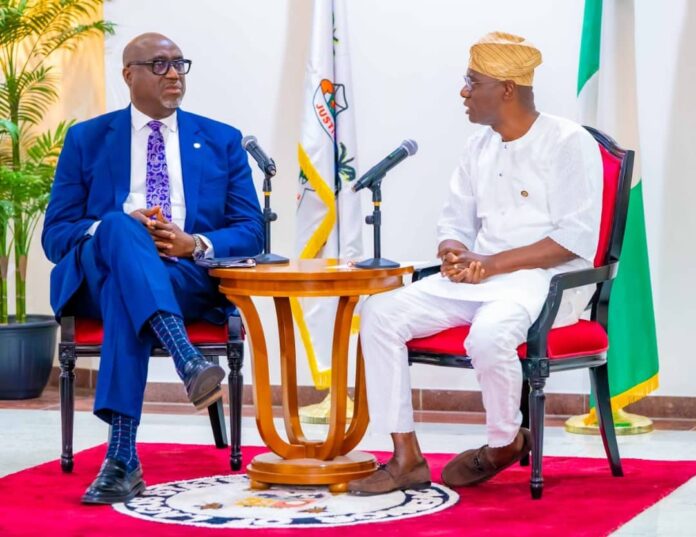 – Commends him for being proactive in the Bolanle Raheem's murder case.
– Commends him for proactively resolving the delayed payment of retired Judges entitlement
– Urges him not to relent and to follow through to ensure that justice is done in the Bolanle and Gafaru cases to forestall a reoccurrence.
The President of the Nigerian Bar Association, YC Maikyau OON,SAN on the 6th of January 2023, led a delegation of officials on a visit to the Lagos State Governor, Mr. Babajide Sanwoolu.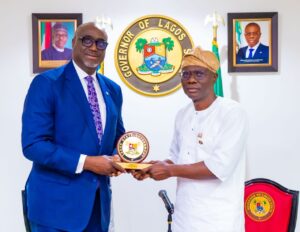 The delegation comprised the General Secretary, Adesina Adegbite, the Welfare Secretary, Chinyere Obasi, the National Assistant Publicity Secretary, Charles Ajiboye, the Chairman of Eti-Osa Lawyers Forum, Chairman of Ikeja Branch, Mr. Seyi Olawumi, Mr Nasir Salau of Lagos Branch, the Chairman of Etiosa lawyers forum M. M Sanni, Alhaji Salman Salman among others.
Appreciations were extended to the Lagos State Governor, thanking him for his role in the Bolanle Raheem's Case, in ensuring the cause of justice was sought and charged him to do more for the people of the state
The NBA President also thanked the Governor for intervening in the Justice Taiwo gratuity saga, where the former judicial officers entitlement was withheld for months.
Also in attendance at the meeting were the Secretary to the Lagos State Government, Head of Civil Service, The Attorney General Of Lagos State as well as the Commisoner for Youths, and Commissioner for Women and Poverty Alleviation.
The meeting ended with the NBA President, further encouraging the governor to continue in the proper dispensation of justice, setting the standards for other states to follow on how government can show value for the lives and affairs of its citizens.