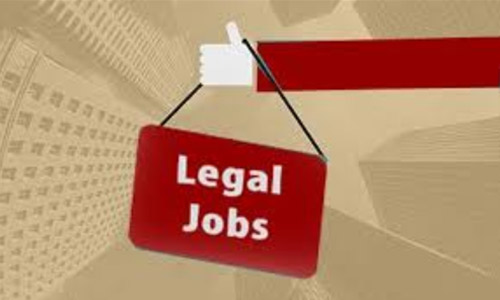 Ikeja Electricity Distribution Company (IKEDC) – Buoyed by a mission to redefine customer experience and be the provider of choice wherever energy is consumed, the Ikeja Electric (IE), Nigeria's largest power distribution network, came into existence on November 1st, 2013 following the handover of the defunct Power Holding Company Of Nigeria (PHCN) to NEDC/ KEPCO Consortium under the privatization scheme of the Federal Government of Nigeria.
We are recruiting to fill the position below:
Job Title: Litigation and Investigation Supervisor
Location: Lagos
Job Type: Full time
Reporting To: Team Lead, Litigation and Investigation
Role Purpose
This role is responsible for providing legal and regulatory support to the Company's operations.
Responsibilities
Provide needed support in the effective management of all legal and regulatory matters across the Business Units and Undertaking offices.
Interpret, explain, implement and enforce legal and regulatory policies, objectives, codes across the Business Units and Undertaking Offices.
Provide first line of legal support in effectively managing cases of vandalism, assault and tampering with Company's assets and network.
Effectively liaise with all legal and law enforcement stakeholders including lawyers in handling case investigations and prosecutions of cases.
To provide legal support in evidence gathering for the prosecution and defense of cases.
To provide support in driving compliance with laws, regulations and policies.
Provide opinions and clarifications on court matters
Carry our research related activities and documentation of contracts where necessary.
Assist in liaising with external parties and legal advice to Business Units and Undertaking offices.
Comply with Quality Management System / Operational Health & System requirements including objectives and applicable regulations relating to assigned jobs.
Perform other tasks as may be assigned by the Head of Department
Minimum Qualifications
First Degree in Law
Experience in civil/criminal litigation and other ADR mechanisms.
Knowledge of the legal and regulatory framework of the electricity industry.
Minimum of 4 years experience with at least 3 years in a comparable role
Technical Competencies:
Legal Advisory
Legal Drafting
Litigation and contract management
Stakeholder Management
Behavioral Competencies:
Communication and interpersonal relations
Supervisory skills
Problem solving and decision Making
Managing resources
Business Oriented.
Application Closing Date
29th November, 2021.
How to Apply
Interested and qualified candidates should:
Click here to apply online