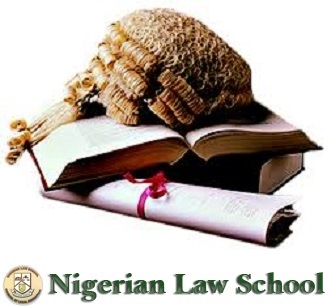 The Nigerian Law School Class of 91 has Shortlisted 30 Applicants for Scholarships.
This was disclosed in a notice by the Chairman Scholarship Selection Committee Sam Kargbo, made available to TheNigerialawyer(TNL).
According to Kargbo, "The first name on the above list is the name of the candidate who submitted the first application."
LEGAL DESK learnt that this is in fulfillment of its pledge to award 30 scholarships to indigent students of the Nigerian Law School in celebration of its 30th anniversary, the Nigerian Law School "Class of 1991".
According to Chairman Anniversary Committee Prof. Paul Ananaba SAN,  who is also the immediate past Chairman of the Nigerian Bar Association (NBA) Section on Public Interest and Development Law (NBA-SPIDEL), "The scholarships are designed to assist indigent Law School students and to ensure that impecuniosity does not stand in the way of a Bar aspirant becoming a member of the noble profession."
Speaking further on the forthcoming anniversary which has the Dinner & Awards Night held on December 10, 2021 at Nigerian Air Force Mess, Kado District, Abuja as one of its highlights, Ananaba said: "It is our way of giving back to the society. Many of our classmates have made their marks in several fields of endeavour.
Some of the alumni are governors, jurists, Senior Advocates of Nigeria, just name it! Ours is one of the most successful classes that the Nigerian Law School has ever produced. We are grateful to God for this uncommon grace upon our members. Another highlight of the red-carpet Dinner & Awards Night is a 'Special Recognition Award' to a deserving honores."
See list below
At the end of the first elimination method, a total of 168 students survived.
Due to the huge number of applicants, the selection committee awarded the scholarships based on Geo-Political Zones in the following sequence:
North East – only 2 Students yet to pay from the applications received
North west – only 2 Students yet to pay from the applications received
North central – 7
South west – 6
South South – 5
South East – 8
The Committee explained that for the North East and North West, it was a smooth ride for the committee from the applications received as the only two persons yet to pay their fees from each Zone were selected but for the North Central, South West, South South And South East Zones, the Committee considered the huge number of applicants before arriving at the final number of recipients.
Below is the full List of the qualified Applicants
TheNigeriaLawyer recalls that the Vice President of the Federal Republic of Nigeria, Prof Yemi Osibanjo had confirmed his attendance at the Class of 91 Reunion.