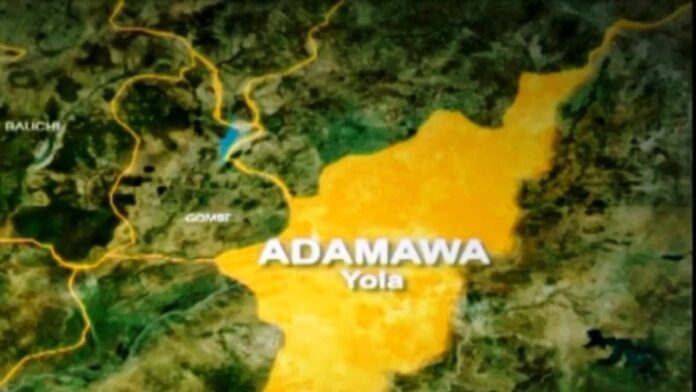 Reactions have continued to trail the announcement of the All Progressives Congress, APC, candidate, Aisha Dahiru, popularly known as Binani as the winner of the Adamawa governorship election by the state's Resident Electoral Commission.
The REC, Ari Hudu, had, according to a trending video, 'forcefully' announced the APC candidate winner of the election without full results of the Saturday supplementary poll.
It was learnt that results were being expected from 10 of the 20 local government areas where the election held when Hudu made the announcement.
The Independent National Electoral Commission, INEC, had since distanced itself from the announcement, declaring it void.
INEC, in a statement, summoned Hudu and other officials to its headquarters to explain the controversial announcement.
However, many Nigerians took to their social media handles, particularly Twitter, to lambast the APC government, accusing the ruling party of always forcing its candidates on Nigerians.
Here are some of the reactions as compiled by DAILY POST.
@redcap_blo: Although Aisha Binani has already delivered the acceptance speech, I don't even understand what the APC govt & INEC have turned Nigeria into. They all act like they are above the law.
@InibeheEffi: I just watched a brief video of the INEC REC in Adamawa in company of the CP announcing Aisha Binani of the APC as winner of the election. He had no document with him and read no figures. He was casual and panicking. This is illegal and fraudulent. He's not the Returning Officer.
@MSingawa: This is the most unexpected result I have ever seen in my life I am an APC member but actually don't trust what happened in Adamawa. One minute Fintiri was the winner, and the second minute Binani was. I don't get it.
@Obi_Nwosu: Even APC members were shocked over the impunity with which the INEC REC in Adamawa announced the gubernatorial result in favour of Binani. This is why Peter Obi is challenging the process.
@MercyEgbai: APC is just too shameless,. imagine Aisha Binani is already giving her acceptance speech even though INEC just declared her purported victory null & void. Very laughable.
@emeka306: From what I just witnessed in Adamawa where Binani was illegally announced as the winner without result collation, I just want to reiterate that if you are supporting APC whether publicly or secretly, God will punish you extensively.
@drpenking: Binani shouldn't be a model to any Nigerian girl child. She is even more fraudulent and corrupt than the male APC members. How can you rush to give an acceptance speech when the collation has been suspended by INEC,and you thanked Buhari for electing you. Is Buhari from Adamawa?