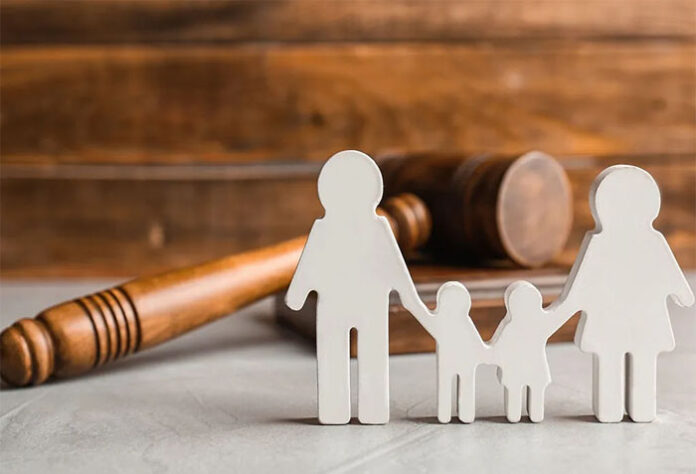 Children are a joy to behold, a treasure to have and a desire of many families. Sadly, some married couples do not have this joy. While some eventually became parents through medical procedures, others had to resort to adoption.The PUNCH reports
Arguably, some others, presumably owing to the pressure of becoming parents quickly, refused to follow the due process and stooped low to "buying children" from suspected child traffickers.
Saturday PUNCH in September 2022 reported the rise in baby sales and the devious means cartels employed to evade capture by law enforcement agencies.
The report detailed how some pregnant mothers, who appeared indigent, were approached by alleged baby sellers to part with their babies after delivery for a fee.
Some of them, it was gathered, were provided shelter, delivery packs and money as aid to take care of their unborn baby, but the "helpers" later turned out to be "baby buyers".
Recently, a report by an investigative journalist, Fisayo Soyombo, detailed his 18-month ordeal to buy a baby from an orphanage for N2m, asides other miscellaneous expenses. The orphanage, Arrows of God was on Wednesday sealed by the Anambra State Commissioner for Women and Social Welfare.
Although there is inadequate data on the activities of child traffickers, Thomson Reuters Foundation in 2016 stated that in 2014, 10 cases of child trafficking were reported, six cases in 2015 and 14 in 2016.
A paper on the adoption practice in Nigeria reported that many prospective adoptive parents were hesitant to go through the adoption process due to the prolonged time and several bottlenecks.
However, regardless of the desperation to have a child amid the delays, bottlenecks and varying processes from state to state, there should be no alternative to adopting a child legally.
Here are six do's and don'ts you should know about child adoption:
Be ready
The process of adopting a child, especially a preferred gender, needs mental, physical, financial and social preparation. Adoptive parents must agree on what they want, and once this is settled, couples need to begin the process by reading through the relevant laws guiding adoption. This is important because ignorance of the law is not an excuse. The rights and responsibilities of adoptive parents, the age and background of the child and the type of adoption are factors to be considered. Meanwhile, it is equally important for adoptive parents to know that there is nothing wrong with adopting children. While many individuals and couples desire to have their children, child adoption is an opportunity to be a blessing to such children who are not opportune to be raised by their parents, for no fault of theirs.
Follow due process
A professor of Social Work at the University of Nigeria, Nsukka, Enugu State, Uzoma Okoye, stated that child adoption remained a blessing to women who could not bear children or a male child, as required by their tribes or clans. She attributed this statement to the cultural and societal pressure and threats married women incapable of bearing children or having a male child face. The don noted that it was important to go through the legal route to adopt a child.
Okoye said, "When you go through the legal route, you are sure that, for example, the blood group and genotype of the child are tested and you are given the result. Some persons have bought babies and later on discovered that they were Sickle cell patients. Therefore, it is important to go through the legal route, though it may take time, but it is important."
Also, the National President, Nigeria Association of Social Workers, Mashood Mustapha, said, "The adoption papers must be signed by the appropriate body, either the permanent secretary or commissioner of the agency in charge of adoption."
Mustapha noted that the adoption laws in states varied but each state had a ministry involved in the child adoption process.
He highlighted the process involved in child adoption to include attending interviews, passing the physical, mental and social assessments, and satisfying the legal technicalities.
The NASoW president clarified that a child could not be adopted directly from an orphanage because they are answerable to their respective state's Ministry of Social Welfare or Women Affairs, as applicable.
He noted further that before the child was given to the adoptive parents, they must have passed the tests by the coordinating ministry, adding that due to the deficiencies in birth registration and the absence of following due process, persons who want to give their children up for adoption do not follow the proper process.
He added, "In any civilised community, there is a law on adoption and the procedure involves going to the adoption agency, and in this case, the state ministry of social welfare or women affairs handling such cases. The proper thing must be done, according to the rules and regulations of the agencies. One cannot just go to an orphanage and pick up a child; they are responsible to the ministry and they have officers there who work collaboratively to guarantee the future and the rights of the child."
Have necessary information
The desperation to have a child without going through the appropriate channel and getting the right information has both legal and other damning consequences.
Okoye advised, "Adoptive parents need to be educated on the necessary information for child adoption. Social workers and non-governmental organisations need to create awareness on the right procedures to take and the implications of conniving with hospitals to buy babies.
"When adoptive parents decide to buy a baby, that way, they might get a sickly baby or one with a genetic disorder or other diseases. When this happens, there is no one to return to complain about the child."
The don cautioned desperate adoptive parents "that there is more to just having a child."
Social support
Okoye further stated that prospective adoptive parents need to have ready social support from family and friends before the child is eventually placed in their arms.
He added, "If you don't have this support before you adopt a child, it becomes so difficult that the long-awaited child would no longer be a blessing. Having a child would change the previous way couples lived their lives, so not having support would bring a lot of problems."
Documentation
Prospective adoptive couples need to ensure that the proper documentation for the child is secured. "They must ensure that all the t's are crossed and the i's dotted because though the adoption may be obtained legally, because the proper documentation was not secured, a few years later, someone can come and take the child away."
She advised that a proper and original court affidavit must be secured without "leaving anything to chance. Ensure to get all the legal documentation duly signed and stamped because you never can tell what could happen tomorrow."
Conduct all required tests
Asides from the blood group and genotype tests, adoptive parents must insist on and ensure several tests such as the Human Immunodeficiency Virus test, to check the genetic health and state of the child is carried out. "Some people adopt children and they become a drain pipe because the child has some illnesses," Okoye said.
She stated that adoptive parents must insist that necessary medical, cognitive, eye and hearing tests were carried out on the child or children as the case may be.
PUNCH