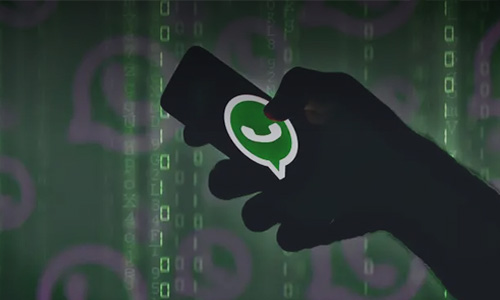 The CEO of Meta, the parent company of the popular messaging app, WhatsApp, Mark Zuckerberg, has announced a new update to the app which will enable users to log into as many as four smartphones with the same account simultaneously.
In a statement posted to his verified Facebook page on Tuesday, Zuckerberg wrote, "Starting today [Tuesday], you can log into the same WhatsApp account on up to four phones."
Prior to the Tuesday announcement, users could only log into one account on only one phone, and an attempt to log in on another phone would log the user out of the previous phone.
WhatsApp users are no longer restricted to using their account on just a single phone, a report by The Verge says.
"One WhatsApp account, now across multiple phones" is how the messaging service describes the new feature.
Setting up a secondary phone to use with a WhatsApp account happens after doing a fresh install of the app. Except, rather than entering user's phone number during setup and logging in as usual, the user will instead tap a new "link to existing account" option. This will generate a QR code to be scanned by the primary WhatsApp phone via the "link a device" option in settings. The new feature works across both iOS and Android devices, according to The Verge.
Although the original phone that signed into the WhatsApp account is considered the "primary" device, it is not necessary for it to be turned on in order to receive messages from other phones, Android tablets, or desktops. WhatsApp, however, says that it would log out other devices if the primary smartphone is inactive for more than 14 days.
Also, users can manually log off connected devices from their primary device.
Users can access and use WhatsApp on any of the devices once secondary phones have been connected to their account. Up to a year of messages will sync between devices, so users will be able to see chat histories before sending any new messages. Messages sync across phones regardless of their operating systems, whether it's iOS to Android or vice versa, The Verge reports.
Personal messages remain end-to-end encrypted, regardless of whether users are using the multi-device feature.
The feature will be a useful tool for small businesses that might want multiple employees to be able to send and receive messages from the same business number via different phones. However, users who use multiple smartphones on a regular basis and that want them all to be associated with the same WhatsApp account will find the new feature most useful.