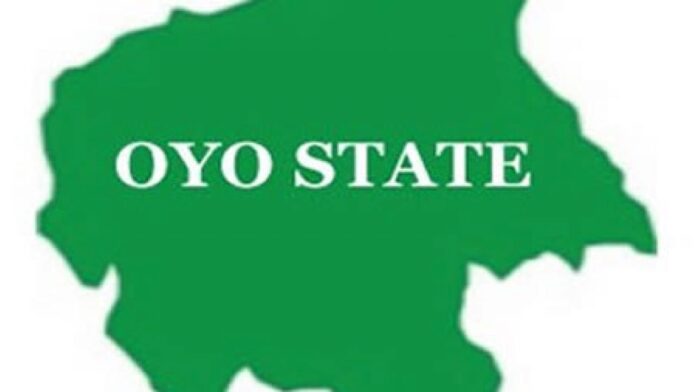 Over 200 houses were said to have been sealed off on Wednesday at Moniya in the Akinyele Local Government Area of Oyo State by a Mogaji (compound head), laying claims to the ownership of the land.
The Olubadan of Ibadanland, Oba Lekan Balogun, had recently warned all Mogajis and Baales not to resell any land or property already disposed of by their forebears.
When our correspondent visited the four communities, namely Alaja Phase One, Alaja Phase Two, Isagunna and Aponmode, on Wednesday, the residents were seen lamenting forceful eviction. They said they didn't get any official notice.
One of the community leaders, Rasheed Oyelayo, said, "I was discussing with some of my friends outside the compound when I discovered that people were running helter-skelter because of the number of police officers who invaded our communities. I made enquires and was told that we need to pay for the lands."
Another resident, Olawoye Akinloye, said, "Over 200 houses were put under lock and key. They came in the afternoon when all the occupants had gone to work. I was told that the leader of the group was one of the newly installed Mogajis of Olubadan of Ibadanland, meanwhile the monarch had earlier warned them against this. They invaded our communities with more than 15 policemen.
"I've been here for more than 23 years. Why will someone just wake up and tell me to pay another money?"When contacted, the media aide to the Olubadan, Dele Ogunsola said, "I cannot speak on the issue for now because there was no official complaint or letter to that effect.
"Yes, the Olubadan of Ibadanland, Oba Balogun, had truly urged the Mogajis and Baales in his domain not to oppress their people by reselling or reclaiming the family land already sold or gifted to people by their forebears. So, for now, I reserve my comment."
As of press time, all efforts to reach the state Police Public Relations Officer, Adewale Osifeso, were not successful as he neither picked up his calls nor responded to a text messages sent to his mobile line
(The Punch)