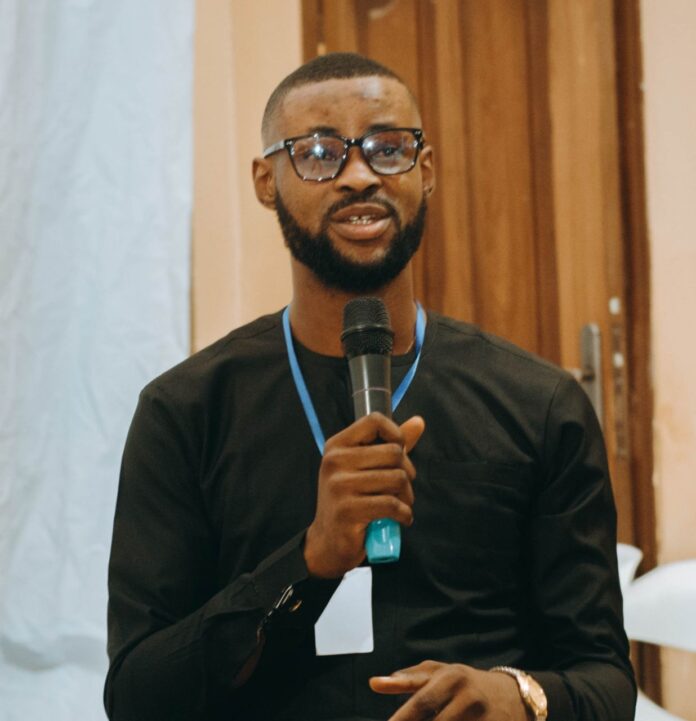 Lagos legal practitioner, Desmond Orisewezie has made a call for the integration of startups in the economic landscape of the country. Speaking as a panelist at the Osun Startup Conference on 24th May 2023, he commended the enactment of the Nigerian Startup Act 2022 and welcomed efforts by Governor Ademola Adeleke to domesticate it as a law in Osun State with an aim to support young entrepreneurs, innovators and creatives.
Desmond who is the Principal at ORITS & Partners Law Firm, noted that the National Council for Digital Innovation and Entrepreneurship which was established to implement and regulate the Act although ingenious but could pose as a stumbling block in the growth of startups in Nigeria.
He criticized the inclusion of the President, Vice President, Ministers of Finance, Trade, Technology, Central Bank Governor as principal members of the council, noting that having just a few representatives of startup industry stakeholders as members of the council without portfolio, could slow down the realization of the objectives of the law. It seemed more like their inclusion was to "fulfill all righteousness" rather than to see them play a prominent role.
These high ranking officials would barely have time to invest in a youth-dominated industry that requires frequent attention and updating of regulations thereby stunting the fast-paced development envisaged for the startup's industry. Desmond therefore advised Governor Adeleke to consider including industry stakeholders as principal members of the state council for quicker and bespoke decision-making.
To achieve true and meaningful growth, the Nigerian business environment must be well positioned to encourage job creators rather than job seekers, he added. The implications of this, requires government and private sector to provide access to data, good network infrastructure, full automation of regulatory processes to ease the doing of business, bridging the gender gap participation amongst our female citizens and make funding available to support promising innovators.
He encouraged startups to place focus on innovating to identify and solve problems, stressing that the general public are typically going to be more interested in paying for solutions or innovations that makes their lives easier, investors as well are ready to put their monies into such solutions. This to him, it is far better than relying on the Startup Investment Fund promised by the Act to be made accessible to business owners. The reasons for my admonition is because and unless we have prudent managers with integrity, it could just be another tale in a series of unaccountability or misappropriation by trustees.
In concluding, he told his large audience that there is a relationship between entrepreneurship and economic development for any country and thus invited the Osun State government to focus on supporting a number of young businesses as it will be more impactful in the long-run than seeking a few major commercial establishments. The more businesses they have, the more the state is able to shore up its revenues, combat unemployment, poverty and other social vices.