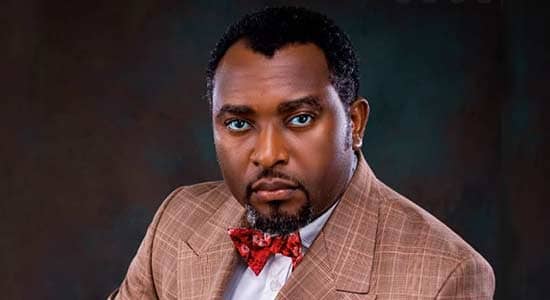 Imagine reading this sort of news about a person I read from a couple of days ago: "Former NBA Publicity Secretary Candidate, Ogaga Emoghwanre Is Dead" (TheNigeriaLawyer: 10 August 2022)!
Ernesto Sabato asked, "Was this life nothing more than a sequence of anonymous screams in a desert of indifferent stars? Perhaps it's in answer, that Thomas Nagel wrote, "Life may be not only meaningless but absurd". On his part, said Leo Tolstoy said, "The only absolute knowledge attainable by man is that life is meaningless".
If my man, OGAGA EMOGHWANRE ESQ, Publicity Secretary, NBA Benin Branch and Personal Assistant to the incumbent NBA President, who on 16 July 2022, nearly won the election to the office of NBA National Publicity Secretary, is the one now being reported to have "collapsed yesterday August 09, 2022 and was taken to the hospital… but reportedly gave up the ghost a few hours ago", then both Leo Tolstoy and Thomas Nagel were right; life is unfortunately meaningless! Yes, he nearly won ams this is a perfect testimony to how popular he was and how much he's loved, valued and cherished within the profession. In the said election, Ogaga polled 15,369 votes which was 2,281 votes less than the 17,650 votes polled by his opponent, Mr. Habeeb Akorede Lawal who got declared winner of the election for the position of NBA Publicity Secretary.
If it's true that yesterday, August 09, 2022, was the last I would hear, see and read "FROM THE DESK OF OGAGA EMOGHWANRE ESQ", then all the life we pretend to live is vanity!!
If our meeting at the Shrine Bar and Lounge, Asaba, Delta State, Nigeria, on July 03, 2022, during the NBA-SLP Annual General Conference 2022, was now to be the last I would set my eyes on the ever-lively, ever-bubbling, ever-elegant, and ever-energetic OGAGA EMOGHWANRE ESQ, then, then our mission and sojourn here on earth are mere vain.
But, if you, my man OGAGA EMOGHWANRE ESQ are truly departed, then I am speechless 😶😭 😢. 😭😔
But God why!
And to learn that my man died in active service for the Law Profession and the NBA, makes this news more disheartening. It's reported that OGAGA EMOGHWANRE ESQ "passed away today (10 August 2022) in Warri while attending a two-day workshop titled, 'The Role of the Nigeria Police in the Implementation of the Administration of Criminal Justice Act, 2015 and Compliance with Principles of Human Rights in Law Enforcement.' The workshop was organised by NBA in collaboration with MacArthur Foundation" (see DNLLegalAndStyle: 10 August 2022)
God, in times like this, we may be right to raise you questions to answer. Questions such as is found in Psalm 10:1-4: "O Lord, why did you stand so far away at this time? Why did you hide when [my man OGAGA EMOGHWANRE ESQ] was in trouble a d in need of life; when he collapsed and was taken to an ICU?" Or, did you call him?
However, a voice within me keeps counselling me thus: "Quit questioning God and start trusting Him!" And I remember God's words (1) in Isaiah 55:8-9: "My thoughts are nothing like your thoughts. And my ways are far beyond anything you could imagine" and (2) in 1 Corinthians 2:16: "Who can know the Lord's thoughts? Who knows enough to teach him?"
I therefore give up, dear God. Do with us, whatever you will. Like A.W. Tozer, In total submission I declare, I am Thy servant to do Thy will, and I choose it above all things on Earth or in Heaven. I thank you, God, that my man, OGAGA EMOGHWANRE ESQ lived an active, glorious and memorable life. As they say, one crowded hour of glorious life Is worth far more than an age without a name. Put differently, life is counted not by the number of years you have lived, but by the good deeds you did while alive. A life for an hour in which everyone knows your identity for something good and worthwhile that you have achieved and they appreciate it (as in the case of my man, OGAGA EMOGHWANRE ESQ), is worth more than a long life during which no one anywhere knows who you're or in which you stood for nothing worthwhile!
Respectfully,
Sylvester Udemezue (Udems)
[email protected].
(10 August 2022)