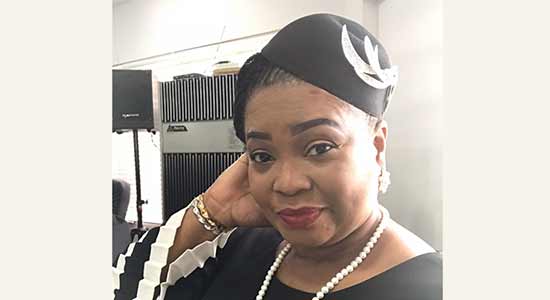 *Shares Thought On Being General Jurisdiction Or Specialized Subject-Matter Judge
*Talks About Differences Obtainable In Different Territorial Jurisdictions
A Judge of the Ogun State High Court, Honourable Justice Eniola Fabamwo, has taken to microblogging social professional network, LinkedIn to share her thoughts on some of her experiences as a Judicial Officer in the Ogun State Judiciary.
In the post which has gathered hundreds of likes on the platform, she expressed her preference for being a general jurisdiction Judge over specialized subject matter adjudication. According to her, a general jurisdiction Judge needs to be roundly prepared and enthusiastic to keep going, but says she appreciates the diversity of cases she hears as such Judge.
She wrote, "As a general jurisdiction judge, on a normal day, you move from Land matters to General Civil, Fundamental Human Rights, Matrimonial/Family, Banking, Chieftaincy matters etc with the speed of light.. you just have to be well "prepped" and approach the day with the right spirit. Positivity goes a long way.. Some say subject matter specialization is best per Division, but I like the idea of diversity in terms of cases handled."
The Judge also noted the differences in style of legal practice and the attitude of Counsel in different territorial jurisdictions.
She illustrated such differences when she explained, "From one territorial division to another, you pick up peculiarities related to these divisions, some positive and some not so. You get to know the idiosyncrasies of counsel and they get to know yours. For instance, in my former Division, the Bar Association members were very alert and would insist that standards be maintained. An errant counsel will be pointed out to the Judge and was not to be "seen or heard". In my new division, "blue is the new black"."
She equally penned down her observation of an evolving practice in the way male and female lawyers introduce themselves in court, saying, "Another interesting habit that cuts across the divide is that the word Esq. is now "exclusively" used for the female lawyers. The male lawyers introduce themselves without any title but add Esq. to their female counterparts ONLY.. oh perhaps I forgot, there are no ladies on the Bench or at the Bar they say.. This is an interesting area of discourse, or perhaps it's not open to discussion?!"
She hinted on writing what she termed a "not-so-serious book" on judging to share more off-record experiences of hers on the bench.
"I think, If time permits I look forward to writing a not-so-serious book on "judging", but right now my docket is overflowing", She concluded.