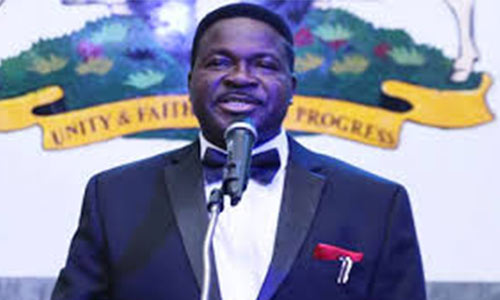 A Senior Advocate of Nigeria, Mike Ozekhome has said the privatization of the means for the enforcement of judgements in Nigerian courts should be explored as the traditional institutions for doing such has failed.
He made these remarks on Friday, August 5, 2022 at day two of the NBA–SPIDEL conference in the first panel session titled "The Impediments to seamless Execution of Court orders in Nigeria" Any Way Out"? where he was the lead speaker.
Ozekhome said in his speech that it is disheartening to note that after a litigant has gone through years of anguish, sweat, and sorrow to obtain a court judgement, the litigant, who now wants to reap the fruit of his labor, now discovers that he had secured a pyrrhic victory because he cannot enforce that judgement. This is because the litigant cannot enforce the judgement against the other party.
He said that there is a need to go beyond the difficulties rather than do a damage assessment and consider what we can do to overcome these challenges.
Ozekhome said "There are so many bottle necks to enforcing judgements
"The Nation Newspaper on April 12, in a lead titled "unending judgement enforcement troubles" re navigated this issue very carefully, and infact discovered that the cost of executing a judgement coupled with problem of corruption among court officials are posing a problem to litigants .
"The judgement creditor is expected to pay certain prescribed fees and he must provide logistics support to the court bailiffs, court officials, the police, court registrars, even the pointers when they are going to execute the court judgement.
We have discovered that many a time, the court bailiffs themselves and even the police easily informed judgment-debtors of pending executions and they either quickly removed the property from the jurisdiction, or run to the court with an application for stay of execution to be levied by the judgment-creditor.
"The Sheriffs and Police officers often take advantage of the judgment sum or value of property to be attached and charge unnecessarily exorbitant fees to carry out their lawful responsibilities," he said
He continued that while it is regrettable that there are no answers, the only benefactors seem to be those who execute judgments, ranging from court Bailiffs to clerks to police and points; they all benefit from the malaise.
He proceeded to recommended what he deemed as the best approach to address the issue.
"Obviously, the best approach is to think out of the box or think without the box at all.
" In this regard, I believe that a relevant question is whether, in the light of repeated failures of traditional structures and institutions (courts, their support staff and law enforcement agencies), it is too radical and far-fetched to consider privatizing execution of judgments – with the Police still playing more or less the same roles, while Bailiff Units are disbanded.
"This will, admittedly, require a paradigm shift which will, in turn, entail legislative (if not constitutional) amendment.
"But, I believe it is worth exploring," he said