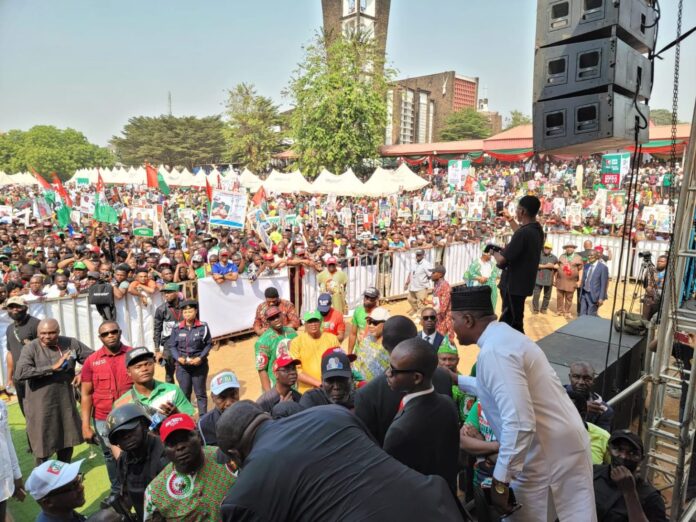 The Coalition of South East Youth Leaders, COSEYL, has deduced that the large number of people at the Labour Party presidential campaign rally in Onitsha, Anambra State, on Tuesday was an indication that Nigerians prefer the party's candidate, Peter Obi for the February election.
Despite claims by the Anambra State Governor, Charles Soludo, that Obi, who is one of his predecessors, did not achieve much in the state, thousands of supporters trooped out en masse for the rally in Onitsha.
Reacting, the coalition, in a statement issued and made available to reporters by its President General, Goodluck Ibem, said the mammoth crowd was a "clear statement to those who hired Governor Charles Soludo to attack Peter Obi that Anambra people and Nigerians are solidly behind Obi".
"Action they say speak louder than words. The people of Onitsha have spoken the same way Nigerians did in Edo and other states of the federation that Mr Peter Obi is who they want as Nigerian President come 2023.
"We have seen with our own eyes that Nigerians have woken from their slumber to take back their country from those who are hell-bent on destroying it via corruption and other vices", the statement added.